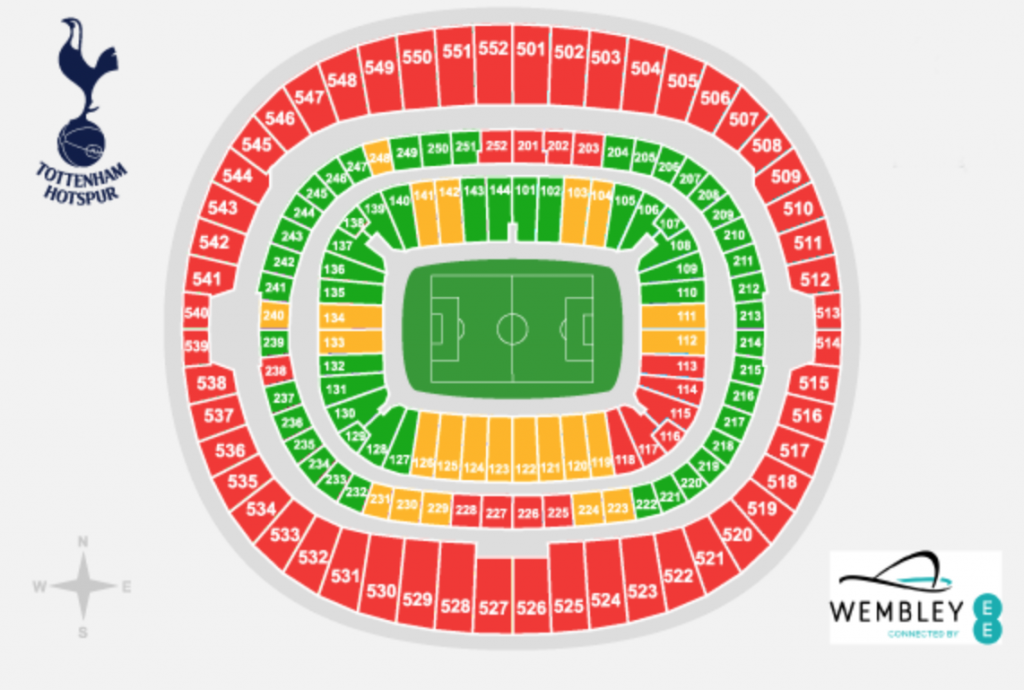 Spurs have struggled to sell tickets for the League cup clash against West Ham next Wednesday with tens of thousands of tickets unsold.
West Ham sold out their 4,800 in a matter of days with tickets only going to season ticket holders with eight or more priority points. A club insider told Claret and Hugh they could have sold three or four times their 4,800 allocation to eager Hammers fans many of which missed out.
Spurs have already reduced the 90,000 capacity stadium to 51,000 for Wednesday night's game and as the graphic above shows from Spurs own ticket website many of the lower and middle tiers have general availability. The tickets are now on general after 45,000 season ticket holders and tens of thousands of members have shunned the London derby. Despite being on general sale for over a week the game is very unlikely to sell out.
At this rate, the stadium could be only half full in the lower and middle tiers on Wednesday night.
When Spurs played Barnsley in last round last month the official attendance was a very poor 23,926!
Sorry to say this Spurs but your stadium is too big for you 😉