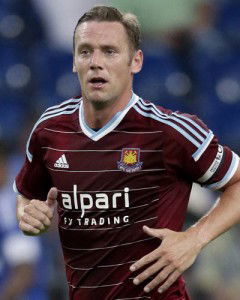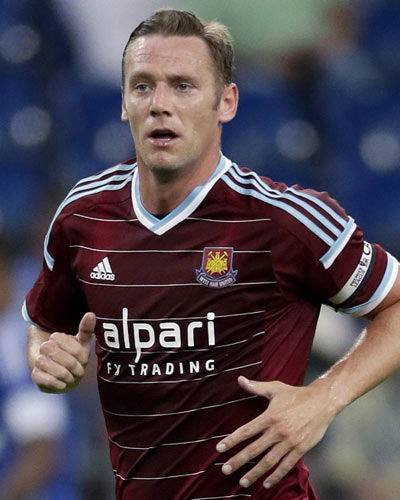 Neil McDonald has revealed that the baiting of Kevin Nolan by David Sullivan's son has caused much dressing room amusement!
Sullivan jnr put out a series of tweets this week suggesting Nolan was a League Two player but despite deleting most of them left one up declaring: "Livid how Sam says Zarate isn't good enough to play for West Ham and yet Nolan is somehow."
With Sam Allardyce suffering from a chest infection, Macca took the weekly press conference and said: "It has caused plenty of amusement. I think the boys have got thick skin and are experienced enough. Certainly Kevin is, that's for sure.
"I haven't spoken to him about it but there is criticism coming from all over the place when you are not playing too well but when we're playing well it would be nice to have a pat on the back every now and then."
Nolan is likely to get an other outing this afternoon at Swansea and is stranded on 99 league goals. He said: "Hopefully the next chance that comes along for me I can just put it into the back of the net and we can all celebrate.
"I am delighted to be there but I don't want it to niggle away at me and have that 100th goal keep eluding to me. I'm  hoping to score it and get it out of the way."