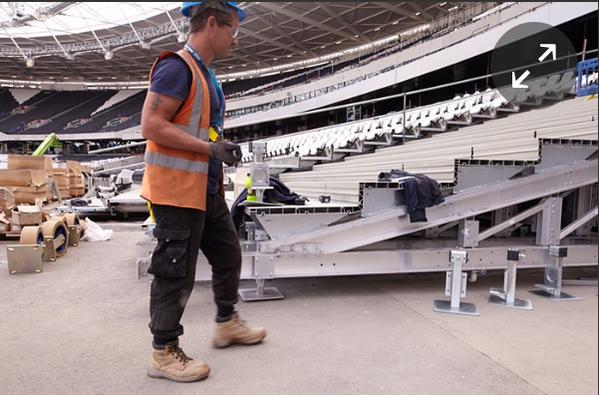 Any inquiry into the spiralling costs of converting the London Stadium for West Ham will eventually focus on the likely major problem – the full retractable-seating issue.
The contractors went into administration last year having managed to persuade the London Legacy Development Company that the annual cost of moving their temporary seats in and out would be just £300,000, compared to the £8million now estimated by companies pitching for the work.
Writing in the Daily Mail, Charles Sales has added his voice to those pointing to the dreadful lack of planning when the stadium was built.
He points out that no provision was was made for storing the machinery or structure that provides the base for the retractable seats — "unlike at Paris's Stade de France, where temporary seats slide in effortlessly on wheels and airbeds."
And he adds: "Decontaminating the Stratford site at vast expense before building could start was not done to a sufficient depth to house any seating infrastructure underground. And the price of digging up the foundations to provide a newly decontaminated space is prohibitive.
As a result, erecting and then dismantling the seating has to be done manually, requiring huge manpower and resulting in the estimated cost rising by a staggering £7.7m.
Three separate workforces doing eight-hour shifts over 24 hours for 10 days were needed to build the retractable seating for West Ham's first season in the London Stadium."