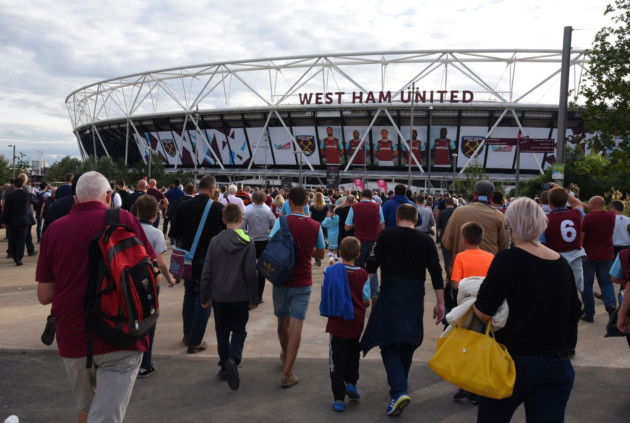 By Sean Whetstone
West Ham will only need to pay out £70,000 to London Stadium owners in the form of a bonus if they finished 7th place in the Premier League table this season.
Last season they paid out £200,000 to E20 Stadium Ltd with a £100,000 bonus for finishing sixth  in the top flight and another £100,000 for qualifying for the Europa League group stages.
Should they manage to manage the same feat again and outperform Manchester United in the next two games then £200,000 would be due but a seventh-place would see the stadium owners facing a bonus crash.
If West Ham had won the Europa League they would only have been on the hook for another £100,000 in bonuses according to the concessionaire agreement.
As the UEFA Europa Conference League didn't exist at the time of signing the stadium contract in 2013 no bonus is due for qualifying for the Conference league next season.
This must all seem quite small beer compared with the estimated £38m in revenue the Hammers earned in the Europa League this season although the club will be paying out millions in bonuses to players for their European cup run.