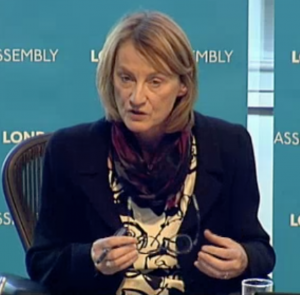 Stadium owners, London Legacy Development Corporation (LLDC) will face the music again this Thursday as they face the London Assembly Budget and Performance Committee.
The published agenda says the scrutiny committee will seek an update on the London Stadium and the finances of E20 LLP, as well as the risks inherent with the LLDC's large capital programme.
The paperwork says this meeting will provide the Committee with the opportunity to receive an update from the LLDC prior to the 2019/20 Budget process.
Facing the committee is LLDC CEO Lyn Garner and deputy CEO Gerry Murphy.  West Ham will be hoping that LLDC senior executives do not try to throw them under the bus again by dragging the Hammers name back into the debate by repeating that low rents are mostly to blame for the current financial situation.
Garner's last appearance before the London Assembly resulted in extensive nationwide press coverage and a war of words in press releases between the LLDC and West Ham as they both sought to protect their position and reputation.
The budget meeting will be streamed LIVE at 10 am on 27th September at https://www.london.gov.uk/london-assembly-budget-and-performance-committee-2018-09-27