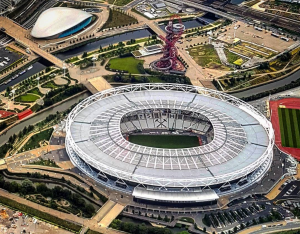 The former Olympic Stadium is still restricted to a capacity of 54,000 for football matches but will soon receive the final approval for a capacity increase to 60,000.
ClaretandHugh previously obtained a copy of the all-important safety certificate issued by Newham council to French stadium operators London Stadium 185 Limited.
The safety certificate issued in May this year currently limits pitch events including football and rugby to a capacity of 54,000 while athletics track events are limited to a capacity of 56,000.
The Europa League third round qualifying match on Thursday 4th August and the Juventus pre-season friendly game on 7th August are limited to a capacity between 48,000 and 54,000.
Sources close to stadium operators have told ClaretandHugh that a new application is underway and the safety certificate is on target to be re-issued before the first Premier League game against Bournemouth on Sunday 21st August.