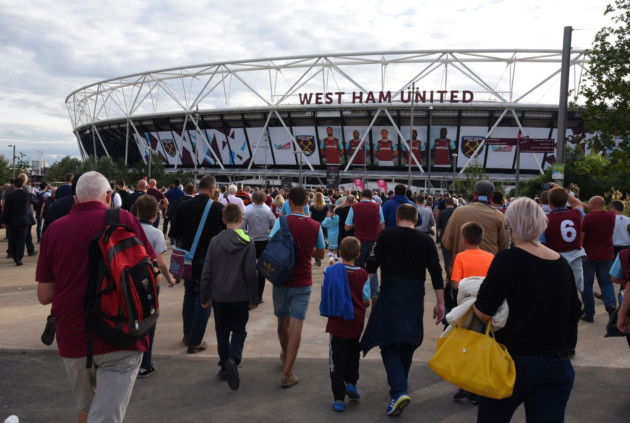 The London Stadium was valued at £1.5m in a report presented to the London Legacy Development Corporation board last week but the reality is it's not worth a penny and is in fact laden with debt!
In a word the place is a huge financial liability.
Although the former Olympic Stadium cost over £750m to build it continues to lose taxpayers money at the colossal rate of nearly £30m a year.
So even if a buyer could be found for the loss-making stadium new owners would almost certainly be looking for a major government subsidy -maybe as much as £200m – to take on the massive risk.
Onerous contracts with UK Athletics, West Ham United and Delaware North mean it would take tens if not hundreds of millions to buy them out or renegotiate.
Each West Ham game costs £280,000 to host at the full 60,000 capacity with only £150,000 per game coming in rent the the way from the Hammers.
Add to that over £3m in local council rates plus massive insurance premiums, the staff to operate and maintain it and the expensive roof which is only designed to last ten years.
Suggestions that West Ham would be prepared to the buy the Stadium for £1.5m or even a pound could not be more wrong!
The Hammers would insist on a large government subsidy which probably wouldn't be palatable to politicians,
However, the club West Ham taking on management and operations seems a much much realistic proposition in the short term.