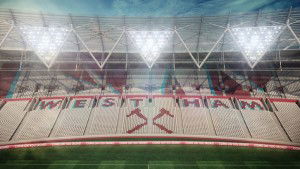 Plans to increase the London Stadium to a capacity of 60,000 have hit a stalemate.
With nine trouble-free games West Ham had hoped the stadium operators LS-185 would apply to Safety Advisory Group (SAG) for a 3,000 capacity to allow the sale of  partial season tickets until the end of the season.
The stadium operators claim they would be supportive of such a request but ClaretandHugh understands the stadium owners would want a significant increase in rent to release an extra 3,000 seats this season and a further 6,000 seats next season.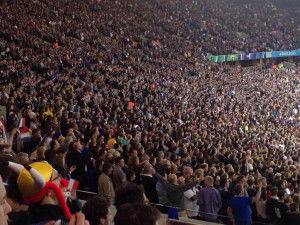 Stadium owners E20 have spent significant extra operating costs after under estimating the cost of stewarding, policing and moving the seats in their stadium operational budget which is paid to LS-185.
Their original business case will soon be under investigation and scrutiny from the London Mayor over the long term financial viability of the London Stadium to stand on its own two feet.
West Ham struck a deal for an index linked £2.5m per year plus performance related add-ons but many still refer to it as 'the deal of the century'. The stadium owners have also failed to conclude a stadium naming rights deal which has cost them dearly to offset operating costs.
Between 2017/2018 the London Legacy Development Corporation (LLDC) expect to lose another £8.4m in their contribution to operating costs although this is expected to reduced to a loss of £5.4m in 2018-2019. The LLDC own 65% of the stadium with Newham owning the remaining 35%.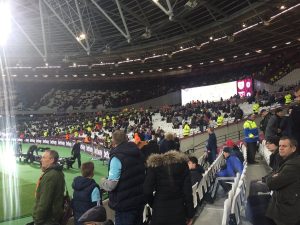 From the outside it appears that the owners are using the club's promised capacity increase as a bargaining chip to increase West Ham's rent and contribution to reduce their massive losses.
Back in January Karren Brady tweeted "(We) will apply Monday at the SAG. If successful our first act will be to invite the supporters moved to block 127 the chance to move back to 114″
In February David Gold additionally tweeted: "We have applied for permission to extend the capacity from 54000 to 60000 in an effort to meet demand. dg"
A source close to the SAG has told ClaretandHugh that no such application has been made to the SAG  to date and it is unlikely to happen unless a commercial agreement can be reached over the increased revenue from the sale of the extra seats.