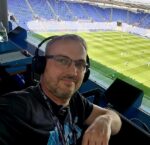 By Gonzo
To sack or not to sack, that is the question which we're about to find the answer to.
Crystal Palace are the latest team to sack their manager as teams panic to ensure Premier League survival. Patrick Viera's team may not have been in the best of form recently, but they have a run of six games against relegation candidates after they play Arsenal tomorrow.
The fixtures against ourselves, Everton, Leicester, Leeds, Saints & Wolves will surely decide whether they stay survive or not. It can certainly be argued that Viera would have harvested enough points during that run to guarantee Palace's safety.
However it is quite telling that of the teams listed above only West Ham and Leicester have kept faith in their manager. Nottingham Forest can also be added to that list following their early public backing of manager Steve Cooper. In what was a brave move the Forest board offered Cooper a new long term contract when the club were struggling earlier this season.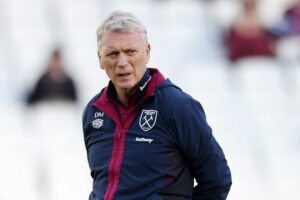 It's clear the West Ham hierarchy will be retaining David Moyes for the remainder of the season, and it will be fascinating to see which teams survive.
Aston Villa have already demonstrated that an early change of manager can yield an upturn in form, but replacing a manager late on is not so certain.
We're about to find out whether sticking or twisting is the best way to avert relegation. If Leicester, West Ham and Forest stay up it will show that holding your nerve is an effective answer when faced with the dreaded drop.
However, if Sean Dyche & co prove the new manager bounce is ultimately successful, West Ham may well regret sticking with David Moyes.