Match Verdict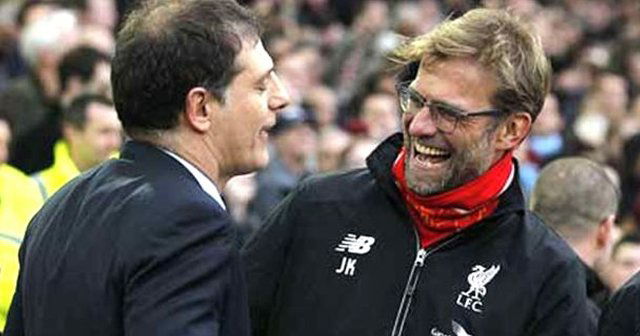 First things first…if anyone had told me I'd have been unhappy coming away from Anfield with a draw before this season started I'd have laughed 'em out of the place.
Having said that, but for a series of Darren Randolph saves we wouldn't have done – the bloke was superb – our clear man of the match who kept us in the FA Cup.
Personally, I'd give him the replay on the 9th or 10th of February because but for him there wouldn't be one taking place at the Boleyn.
The other West Ham turned up at Anfield today. There was little attacking impetus in a match which at times felt far too friendly with both sides seemingly intent on giving each as much space as they needed to have a go.
Yet we were never able to find that killer ball or penetrating ball and watched Liverpool pounce on most second balls. Thank God they were incredibly wasteful and Randolph was so impressive.
Even the two managers were engaging in conversation which saw them erupting in laugher. Nothing wrong with that I guess but you  began to wonder whether we might have been better off in the old Liverpool Empire theatre. It really was that kind of game.
Liverpool had the lion's share of it but saw the majority of their shots fly wide or well over the top  despite testing Randolph into a triple save at one point from Benteke and Allen.
And the No 2 – only playing because Adrian was allowed the weekend off to welcome his new baby – pulled off another couple from Teixeira.
With Payet having  rare off day and Valencia misfiring up front we rarely looked likely to get a win but as the old saying goes: If you can play badly and not get beat you ain't a bad team.
Special words for Winston Reid and Michail Antonio who came on as a late sub and made things happen but this was another day Alex Song and Victor Moses will want to forget.
The replay is actually set for February 9 unless it becomes a TV match in which case it will be played on Wednesday the 10th