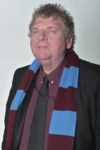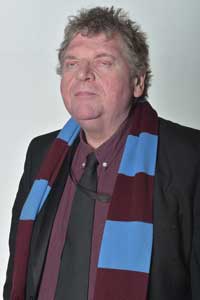 Blind Hammer appeals for more trust in Moyes


Moyes has come under attack , for not pulling a striker target out of the transfer rabbit hat.
This criticism is driven by concern about not just Antonio's but Yarmolenko's injury fragility.
It is blindingly obvious that we need a backup striker.
What I find odd is that we credit Moyes with orchestrating a sophisticated and transformational tactical revolution, not seen at West Ham for a generation, yet believe he lacks the basic intelligence to understand we need a striker.
I don't believe this for a minute.
Moyes is orchestrating a squad with goals in it. Moyes himself dismissed the goals scored in pre-season, including the spectacular 6 against Celtic. yet in the first competitive week of the season the senior side scored 4, and the development squad 6. This is not a club beset by a goal drought.

Our memories are ridiculously short.
There was a similar, almost hysterical, cascade of criticism against both Moyes and the board just a few months ago, last January for not grabbing a striker. Then the greatest anger was targeted at the failure to sign Josh King from Bournemouth.

Moyes believed then that the signing of King would represent a waste of money, he believed he had better options in the squad, including, at the time, Lingard. He is saying something similar now. For Lingard now read Saïd Benrahma.

Moyes has said he would like Lingard back but if Lingard does not want to come, or United not want to sell what else can he do? Some of the wage demands quoted not just for striker but defensive targets are also potentially destructive of the dressing room unity Moyes and his coaching team have carefully created. Lurching out to recruit someone on inflated wages would not be worth this risk.

Moyes is definitely not stupid, or stubborn. I backed Moyes in January when I wrote a blog "cheering his lack of a striker recruitment from the rooftops". What we are seeing is a groundhog day from January. Then he insisted on not wasting money on a striker who was simply not available for West Ham.

In January I posted a list which really revealed the true lack of intelligence in striker recruitment at West Ham.
It revealed a club buckling under pressure to appease fans over the last decade.
West Ham have wasted millions on striker recruits, counting 48 mostly dud strikers since 2010.
Most of them you would struggle to recall.
This is a colossal and scandalous waste of money. Moyes is determined not to repeat the mistake of Jordan Hugill .

I credit Moyes with more intelligence than others are currently giving him. If a striker becomes available at a price that the club can afford, and at wages that do not disrupt the dressing room I am sure he will go for it.
In January I pointed out the real lack of intelligence in the past lousy record of failed striker recruitment at West Ham. I make no apologies for repeating this list here.
If Moyes had buckled to fan pressure in January we would now be adding Josh King to this rogues gallery.

Mido (Loan from Middlesbrough, February 2010)
Ilan (Free from Saint-Etienne, February 2010)
Benni McCarthy (Undisclosed from Blackburn Rovers, February 2010)
Robbie Keane (Loan from Tottenham Hotspur, January 2011)
Joe Dixon (Unattached, January 2012)
Marouane Chamakh (Loan from Arsenal, January 2013)
Wellington Paulista (Loan from Cruzeiro, January 2013)
Sean Maguire (Undisclosed from Waterford United, January 2013)
Marco Borriello (Loan from Roma, January 2014)
Jaanai Gordon (Undisclosed from Peterborough United, January 2014)
Nene (Unattached, February 2015)
Emmanuel Emenike (Loan from Fenerbahce, January 2016)
Jordan Hugill (£10m from Preston North End, January 2018)
Mesaque Dju (Free from Benfica, January 2019)
Frederic Piquionne (Undisclosed from Lyon, July 2010)
Victor Obinna (Loan from Internazionale, August 2010)
Pablo Barrera (£4m from Pumas UNAM, July 2010)
Brian Montenegro (Loan from Deportivo Maldonado, August 2011)
Modibo Maiga (£4.7m from Sochaux, July 2012)
Mladen Petric (Unattached, September 2013)
Mauro Zarate (Undisclosed from Velez Sarsfield, May 2014)
Nikica Jelavic (£3m from Hull City, September 2015)
Luka Belic (Free from OFK Beograd, September 2015)
Ashley Fletcher (Free from Manchester United, July 2016)
Simone Zaza (Loan from Juventus, August 2016)
Jonathan Calleri (Loan from Deportivo Maldonado, August 2016)
Lucas Perez (£4m from Arsenal, August 2018)
Albian Ajeti (£8m from Basel, August 2019)

In Moyes we should trust.