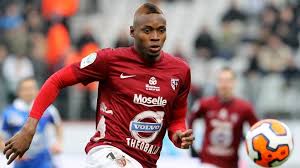 David Sullivan reported earlier today that he had three or four bids on the table for strikers and the powerful 24-year-old Sengalese player is now apparently close to joining the club.
Sakho is keen to come and the Mirror reports he is expected to be on his way from France immediately for talks and a medical.
Boss Sam Allardyce has taken a back seat in the chase as Sullivan and his advisers try to find the missing link.
The striker has scored 19 and 20 goals in the last two seasons, an excellent average even if the opposition is the seco9nd flight in France.