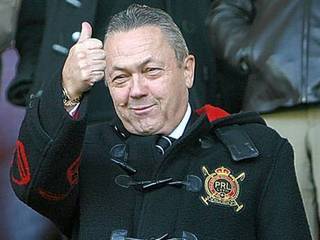 David Sullivan has pledged to find top calibre players this summer declaring: "We have done well with our signings and we hope we can sign a few more this summer who will do equally as well or better. We know that we need a top striker which is the hardest thing to sign. We need a 20-goal-a-season striker and that will cost us £25m or £30m. That is where the bulk of the money goes.
"We also need the occasional long shot which is the cheaper player that may come good. We want to sign more players.
"There might be a few fringe players who we will let go and use that to bring in two or three more players.
"We have already signed one player for next season and there will be other signings. I would think that four, five or six players will come in this summer depending on how many go and hopefully we do just as well or even better next season."