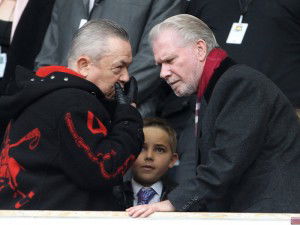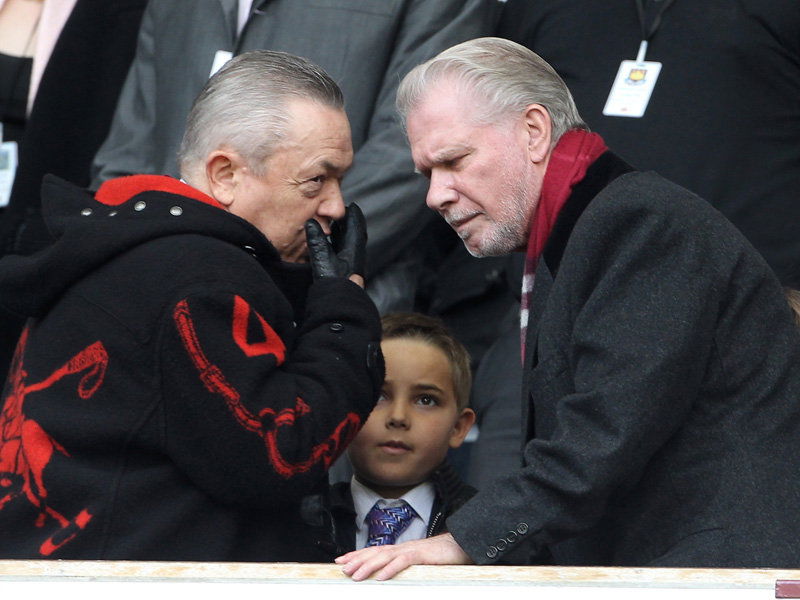 David Sullivan, David Gold and Karren Brady look certain to be back on their director box positions for the match against Southampton.
The trio are determined to face up the threat of any abuse believing it would be a dereliction of their duties to make themselves invisible for the afternoon.
There have been strong claims that Sullivan – who became the main target of the fan fury as the protests grew during the Burnley match – was hit by a coin.
And he was the first to be shepherded away to the safety of a room behind the directors' box to be followed by the remainder of the party.
And although there has been much discussion as to where and when they will appear during the relegation crunch match against Southampton there's a growing belief they will be back in their normal seats.
Sullivan is set to confront and answer questions from members of the West Ham United Independent Supporters Association this week indicating that he is ready to face the issues as they arise.
And that suggests that neither he or Gold will back off from the directors box when the all important match kicks off on March 31.