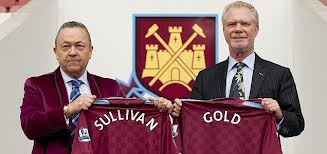 David Gold and David Sullivan will jet off to their annual Marbella retreat next week.
The co-chairmen will be looking at their summer plans and fine tuning  finances of the transfer market operation in what has become a critical seven days of the club's year.
The pair will look at the progress madein the current campaign and at the immediate objectives for the new season -which remain very much under wraps.
However, it is likely that once again the club will take advantage of the Vibrac loan arrangement which they have used for several years against Sky TV money to fund their plans and which last season saw them spend around £32 million.