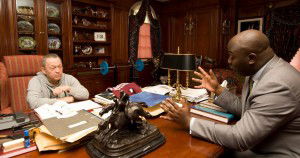 On the sale of Sakho Sullivan said: "He is not for sale until we get players in. Until we bring strikers in, we simply cannot let strikers go.
"James Tomkins was different because we had a surplus in the centre-half department. But until we get at least a couple of strikers we can't let any forward go."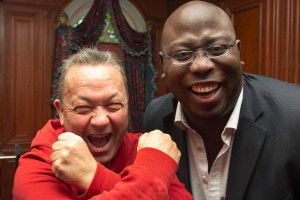 On landing a top striker Sullivan told Lewis: "The problem is every striker you go for, there are 10 others clubs interested in him. So the player is just hanging about looking to get the best deal. I can't say I blame him."
Sullivan added: "I would say to people if we don't bring anyone in it is not the end of the world as we were the fourth highest scorers in the Premier League last season – and we haven't lost a striker.
"In a perfect world I would like to think we will bring in a top class striker but we've all got limits on what we can pay. I am a little concerned because I'd like to have signed one by now. But it is what it is."
On Andy Carroll Sullivan said: "Andy has just had the best six months he has ever had for the club and now he has had a couple of operations he should be over all his injuries.So hopefully he should have an injury-free season and get 15-20 goals."
According to Darren Lewis West Ham have offered Carlos Bacca a deal worth around £90,000-a-week.