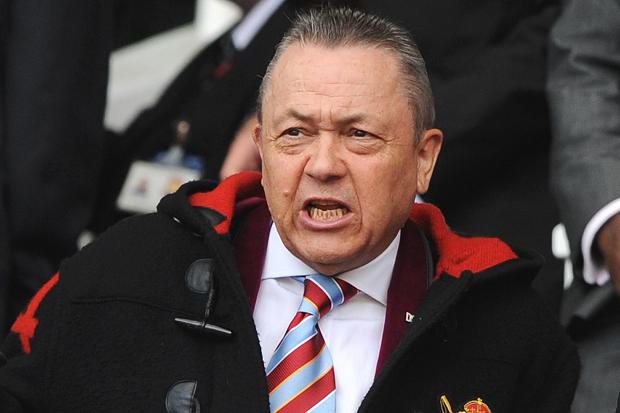 David Sullivan has made it clear the team has to get something from the Crystal Palace match  at the weekend.
He told the official site: "Palace have started the season well but we have to get something, and I expect us to get something, from the game.
We had a great result at Selhurst Park last season when we came away with a 3-1 victory and it would be great if we could get a similar result this time around."
And he said: "Despite our frustrating start to the season, the fans have been fantastic and we will need their great support more than ever at the game on Saturday.
We have suffered a number of injuries since the start of the season and it will be a big boost to see Aaron Cresswell back in first-team contention. We hope that both Diafra Sakho and Andy Carroll will also be back in action in the next few weeks.
We also need our club record signing Andre Ayew, but he could still be a month away from making a first-team return. This will be the first time that we will be facing James Tomkins since he left the Club during the summer.
James was a great servant to West Ham United and made a lot of friends during his long spell at the Hammers. I hope that James will get a great reception as he was always very loyal to the Club and only left to pursue regular first-team football."
He added: I have to say I am getting increasingly fed up with the negative campaigning against the stadium by some sections of the media. I find it particularly galling when the journalists who are writing these skewed opinions have not even been to the stadium!
Reading some write ups they give a very different impression of the Stadium to that which is being reported by people who have actually been there. To put it into perspective at the Middlesbrough game there were five arrests – ALL outside the stadium in the public park. It has not yet been confirmed which of these supporters are West Ham United fans.
However, I fully accept that's too many and we are in the process of identifying and banning these supporters in line with our zero tolerance policy.
I prefer to listen to the hundreds and hundreds of emails I am getting from supporters who love the new stadium, love that we have made football affordable, and I am very proud that we have 25,000 families inside the stadium, many new to football – this is the future of West Ham's support and this is the reason we made the move in the first place.
Things will calm down shortly and it will all be helped when we start to win a few games.