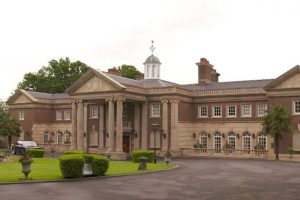 Joint-Chairman David Sullivan has offered a £25,000 reward for information leading to the arrest and successful prosecution of a serial burglar, dubbed the Essex Spiderman.
The individual is alleged to have committed over 50 burglaries in the Essex area since Christmas 2016, spreading across Chigwell, Ongar and Brentwood, targeting mostly watches and jewellery.
The serial offender attempted to burgle Sullivan's house on Sunday 18 June and, although the attempt was unsuccessful, the Joint-Chairman has encouraged anyone with information relating to the Essex Spiderman's identity to come forward in a bid to stop the spree.
Sullivan told WHUFC.com: "To have someone attempt break into your home is an awful experience, and I hope this reward will help bring the individual responsible to justice and prevent others going through the same ordeal."
Anyone who has any relevant information should email confidential@westhamunited.co.uk with as much detail as possible, which will then be shared with the police.