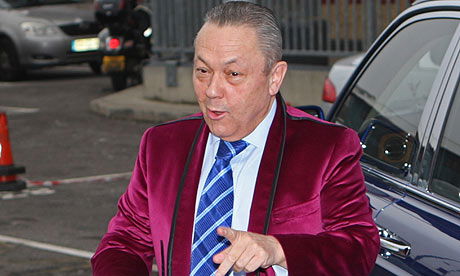 David Sullivan has singled out Michail Antonio has something of a hero in his latest 'From the Boardroom' column on the official site.
David makes no bones about how shattered the board is at the number of injuries the club has suffered declaring: "The board have been devastated by the injuries that we are suffering at the moment and it has been a difficult spell for Slaven as he looks to name the best possible team.
But the squad showed once again that there is a special spirit among the players and everyone played their part in a memorable victory.
I want to pay special tribute to Michail Antonio. It was great to see him playing in a more attacking position and he stole all the headlines with his late winner.
He was among the highest scorers of headed goals in any top league in Europe last season and once again showed his quality with another superb effort.
He must be the best winger in the Premier League in the air and I was so pleased that he got on the scoresheet once again.
The squad is certainly being tested at the moment but things are looking more positive as Dimitri Payet and Manuel Lanzini look close to making a first-team return."