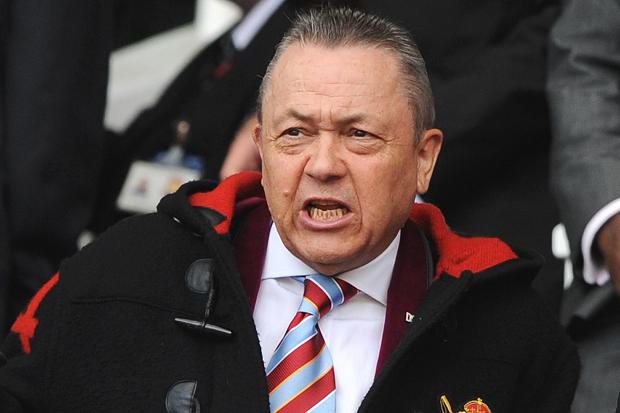 Co chairman and chief shareholder David Sullivan has granted ClaretandHugh an exclusive interview on a range of subjects.
Read what he has to say on the season so far, Andy Carroll, Sam Allardyce, Winston Reid and much more here:
CandH Have you been surprised at the progress we have made this season?
DS: Yes and No, in reality its too early to say the progress we have made, the season is 38 games not 11. HOWEVER, we are scoring a lot more goals and playing much better football.
CandH: You put situations in place – a closer cooperation with manager on transfer budget, attacking coach etc – that appears to have worked – would you agree?
DS: Sadly, its too earely to say, but the signs are promising
CandH: It's a very open Premier League so far – is there any reason for us not to be thinking of European football next year
DS: I said at the start of the season that our target should be European competition. Six teams, other than Chelsea, are not sucking the points out of the table as they usually do.
CandH: I know it's early days but would Diafra Sakho rate No 1 on your all time list of best buys right now.
DS:Right now yes, but judge him over the season
 CandH: There's been a lot of talk about Andy Carroll's future – can you tell us the true situation.
DS: He's a very important member of the squad. He was sensational when he came on Saturday.
CandH: Can you confirm that there are no escape clauses in the deals of our new signings – notably Diafra and Enner.
 CandH: Can you update us on Winston Reid – the general view seems to be pessimistic.
DS: We are still in discussion with his agent
CandH: What's the position on FFP.
DS: We have a wage cap this season for all players, including 124% employers NI of *£56m. Next year it goes to £60m. You can only exceed that figure if you increase NON TV income or make a profit selling players. We are right on the limit.
(*This includes all win and positional bonuses)
CandH: There seems to be a constant war between the pro and anti Sam brigades. Do you have a message for them?
DS: People are entitled to their opinions. We live in a democracy. I'd say 'judge him over the season.'