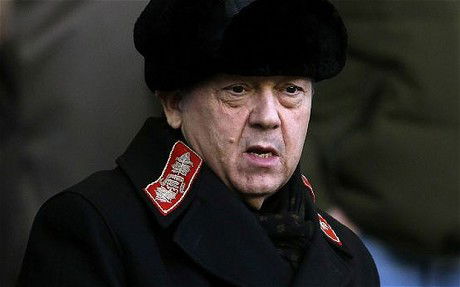 David Sullivan has virtually ruled out a move for Scott Hogan – just as we told you.
Although he refused to name names because of "tapping up " considerations when asked specifically about Scott Hogan he made it clear it was really not likely.
We have regularly reported that the deal is cooling and Sullivan has now confirmed that to be the case.
Speaking on Talksport within the last few minutes he said: "I can't name names but myself, the manager and my recruitment manager,  have to agree in a perfect world and we don't break that rule.
"There's no point in bringing in a player the manager hasn't agreed to. If the manager doesn't feel he can add to the team then we accept that. We have to support the manager."
Sullivan indicated  the Irons spending had been done for January saying: "We have spent £16 million of the £25 million we have received very happy with the players we have bought.
"January is not a good time to buy players. You don't see the big clubs buying . It's only those who are struggling and there is panic buying."