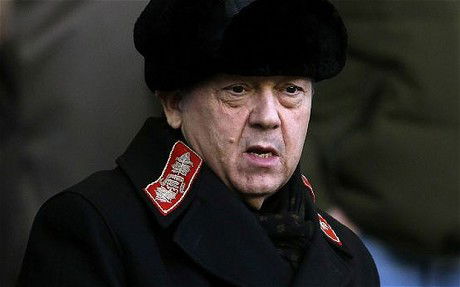 David Sullivan has declared that after yesterday's defeat by Leicester City "all we can do is 'sorry' to the supporters."
And he admits that the next few games have become vital to the season with two away from home and a third against Swansea at the London Stadium.
He said: "As I have learned in my many decades as a fan, it is never easy being a West Ham United supporter and we all know that we have to do better.
To be 2-0 down after seven minutes of any football match, be it in the Premier League or in your local Sunday League, makes it very difficult to get a positive result.
In parts of the second half we were very good, but so was their goalkeeper Kasper Schmeichel, who made world-class saves from Andy Carroll. We also had a shot cleared off the line and another good chance which Andre Ayew shot just over the crossbar.
But, we need to be good before we are losing!
We have to find out why we are conceding so many goals and fix it because it is obviously harder to win games when you concede two or three goals in a game than if you keep a clean sheet.
The next few games now become vital for our season. We go to Hull City, then to Arsenal, before we welcome Swansea City to London Stadium.
Once again thank you to the fans for your wonderful support. The noise in the second half, in particular, was superb and clearly inspired the team to keep pushing for the equaliser.
It was just a shame for all of us that it did not arrive."