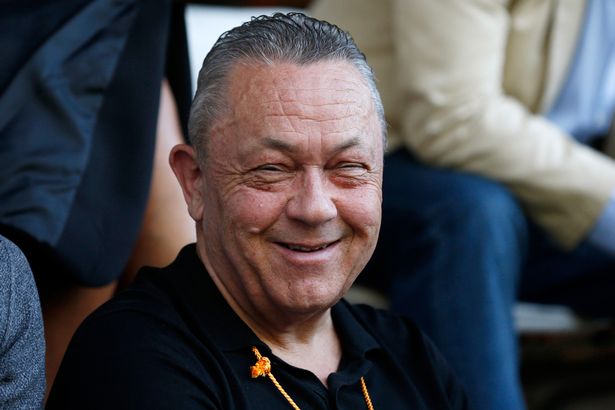 You really do have to hand it to David Sullivan …this is a bloke who doesnt mess around.
And this morning he has sent any clubs interested in Dimi Payet – notably Inter Milan – running for cover by putting an extraordinary £100 million price on the 29 year old's head.
He reckons the market place as having  "gone silly" before claiing he may offer the fabulous Frenchman a new £150k a week contract by Christmas.
He could not have sent a clearer "not for sale" message if he had sat down for a couple of says and tried to invent one. Payet is going nowhere.
Speaking to Mirror man and friend of ClaretandHugh Darren Lewis on the set of his new movie, the Hatton Garden Heist, Sullivan said he is prepared for six weeks of silliness in the transfer market explaining: "It is the TV money. It is also clubs in Europe with Chinese money.
"But Payet is not for sale. Just because a big club wants him, tough luck. He is worth £100million. Even at his age. If someone wants to break the world record [for him] we might consider it. Because it's not then one-sided.
"If he's still doing what he's doing now at Christmas or the end of the season we might give him another new contract.
"But he's only just signed a new contract four months ago and I don't see that a few games for France entitles a new contract after four months."
Many claim that DS has too much to say on issues but we can't imagine that will be the case as this is probably the interview we have been waiting to read for weeks.
There is never any ifs and buts just a decararion of intent and we over here at CandH could not be happier that he has told the world where it stands with Dimi.
We are also looking forward to what sounds like a great new movie which tells the tale of a group of 60 and 70 year olds on a major bank vault heist.
Read Darren's great interview in full here: http://www.mirror.co.uk/sport/football/transfer-news/west-ham-slap-100million-price-8399542