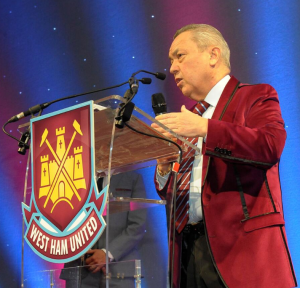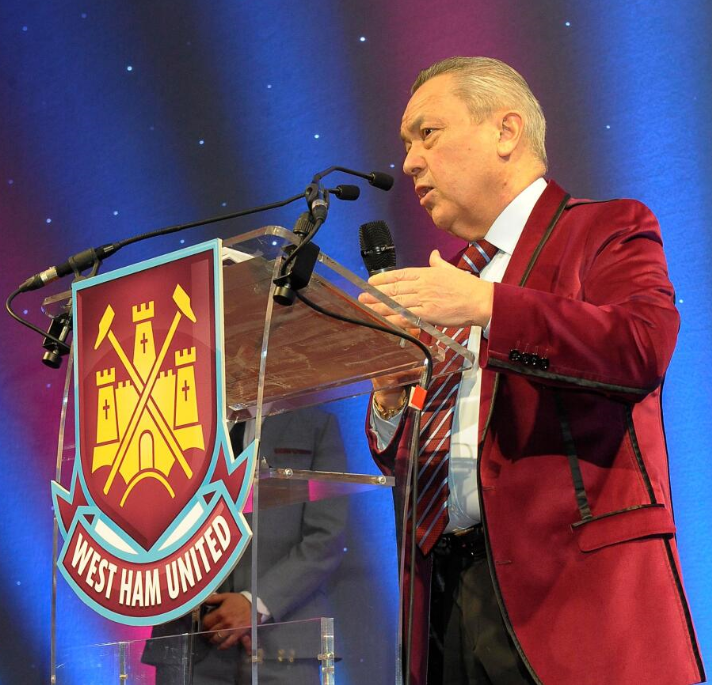 Hammers co owner and chief shareholder David Sullivan has spoken exclusively to ClaretandHugh about the additional financial costs facing the club in the 2014-15 season.
Earlier today in an 'Opinion' article  we revealed the clear and present danger of a wage explosion of the kind that took the club to the brink under the Icelandic owners
The article can be read elsewhere on the site under the heading: 'Hammers and the wages dilemma.'
The co-chairman has responded in a bid to help fans and followers of the site to understand the complications he and the board face this season
He said: "The problem this coming season is that all players costs including employers National Insurance  and any payments to third parties on the players behalf – eg accommodation, agents and the like – is capped at £56m.
"Therefore new non TV income needs to be generated via new sponsors or a Cup run.
"We can't increase gate income as we froze season ticket prices and most games had capacity attendances last season.
So even if the owners wanted to dig deep and sign players we can't, as we don't have the wages to pay them.
"I understand the supporters may not fully understand the position but that is the dilemma facing the club.
"If we break the Premier League rule the club will face a huge fine and/or a points deduction."