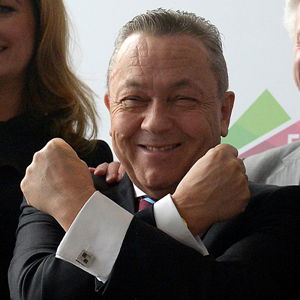 David Sullivan has made it crystal clear to the club's Premier League rivals that the club's first-team stars are not for sale at any price next month.
He told The Mirror: "In January there is not any price we would sell any players for. First team players will not be sold.
"We are happy where we are, we don't want to unsettle the team, we are short of numbers with the Africa Cup of Nations and I can't imagine any circumstances where we would sell a player in January."
Offers for fringe  players will be entertained but there is absolutely no necessity for the action of previous years and no panic buys or gambles.
Sullivan said: "We'd sell a squad player because we are looking at bringing players in in Janaury. But we've got the luxury of buying for the future. Normally we are buying through panic but not on this occasion."