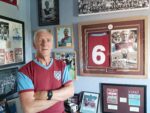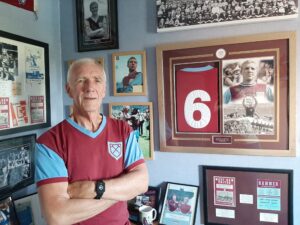 By CandH's top blogger Allen Cummings
"Bowen's on fire……………." I won't repeat the rest of the chant for obvious reasons – this is a civilised forum after all. But that song echoed loudly and proudly around football grounds both at home and abroad last season, whenever West Ham fans were gathering.
But while grassland and forests have unfortunately been ablaze in this summer's heat – sadly since the start of the new season there has been barely a 'spark' from Jarrod Bowen.
With 12 goals and 10 assists last season, Jarrod more than earned the right to have his own song. But in four Premier League games so far, he has failed to bulge the net once himself – or provide an assist for a team mate to do the same.
His only strike so far has come against Viborg in the home leg. Granted the team as a whole have had a stuttering start to our league campaign – but Jarrod Bowen in particular has looked way out of sorts. So is the pressure growing on David Moyes to take Jarrod out of the firing line?
Last season the manager didn't have the options to make that call – not that he wanted or needed to. But now with new arrivals bolstering our squad with greater depth, strength and quality, Moyes has genuinely viable alternatives at his disposal.
Bowen has had something of a meteoric rise over the past few years, taking him from Hull City in the Championship to a place in the full England team – with genuine prospects for making Gareth Southgate's squad for the World Cup in Qatar. But on the basis of what we've seen so far this season, those prospects could be coming under scrutiny.
Last Sunday at Villa Park Bowen had a couple of opportunities to get on the scoresheet and get his own season up and running  yet he looked strangely hesitant in his approach and slow in reacting to those situations.
One in particular when through on goal, an opportunity he would have grasped and buried last season, he hesitated which way to go, and was eventually disposed before he could get his shot away. There was also the opportunity to lay the ball off to the better positioned team mate, but he failed to recognise that, too.
Of course a player like Bowen is always a threat to the opposition. He could just burst into life at any time and be back to his old self. But how long does Moyes wait for that to happen? How long can he afford to wait when other players are waiting in the wings?
The manager has been criticised in some quarters for his loyalty to certain players who have served him well over the last two seasons. Jarrod Bowen is clearly one of those players Moyes has immense faith in. I firmly believe Jarrod will line-up against the Spuds tomorrow (Wed).
Big players perform on big occasions – let's hope Jarrod Bowen lights the touch paper again sooner rather than later – Wednesday would be the perfect starting point.