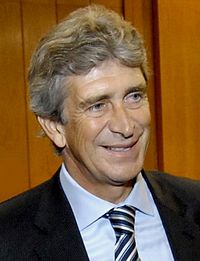 West Ham will not be head hunting any managerial candidates until the club's end of season fate is known!
Speculation – if that's what it can be called – arose in The Sun today that "feelers" had been put out in the direction of former Manchester City manager Manuel Pellegrini.
A very attractive proposition of course but simply not true at this stage of the game.
The Chilean – currently in charge of Hebei China Fortune – has always been liked by the Hammers board but the suggestion that a short list is being drawn up with him at the head of it can be dismissed.
The club will make no moves one way or the other until the club know which level they are playing at next season and, should it be the Premier League, David Moyes will be handed the gig.
If he fails Pellegrini would immediately be out of the question as a Championship manager anyway.
That one guys, is another Sun non starter.