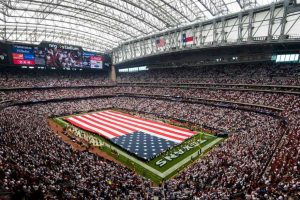 I couldn't help but feel sorry for the Atalanta Falcons in the early hours of this morning. There they were 28-3 ahead at the third quarter only for the New England Patriots draw level 28-28 before full time in dramatic fashion with the Patriots going on to win the Superbowl 38-28 in extra time (over time).
It reminded me of that painful day in 2006 when Liverpool did the same to us in the FA Cup. We were 2-0 up after 28 minutes only to concede late in injury time to make it 3-3. The rest as they say is history, we lost 3-1 on penalties. It still hurts now 10 years later! We feel your pain Atlanta fans!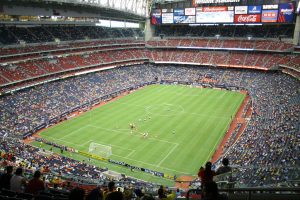 Another comparison with West Ham was the stadium used last night.  The 71,000 capacity NRG Stadium in Houston, Texas was designed by the same company as the London Stadium which was Populous.
The stadium is also a multi use stadium which is home to National Football League's Houston Texans, the Houston Livestock Show and Rodeo, the Texas Bowl, host to many international soccer matches for the USA National Football (Soccer) Team and WrestlMania. The stadium served as the host facility for Super Bowl in 2004 and 2017.
However, unlike the London Stadium it cost just £282m to build  the purpose built stadium and has a 32-year naming rights deal worth £241m. Oh and the seats are slightly closer to the pitch.