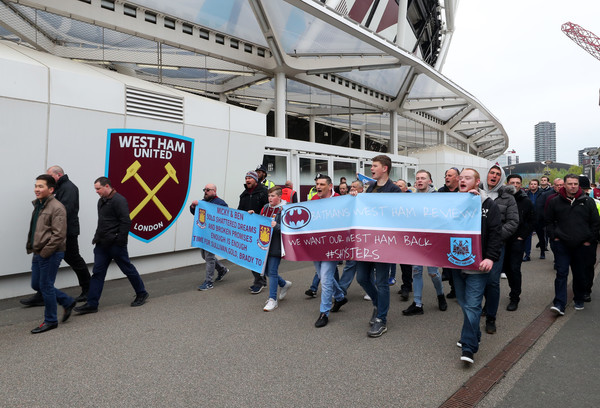 Around 100 West Ham supporters turned up for a planned protest before the West Ham v Manchester City game on Sunday afternoon. Police estimate between 100-110 supporters assembled at Stratford station at noon and marched to the London Stadium with banners to protest against the board. The plan was to meet up again after security checks and carry on their protest outside the CLub London corporate entrance at turnstile B to let their voices be hard.
Police estimate between 40-50 supporters assembled outside the corporate entrance to the London Stadium to protest peacefully after the security checks.
While there still appears to be strong feelings against the West Ham board after a troubles season support for marches and individual protests seems to be fragmented and lack mainstream support after the events of 10th March against Burnley.