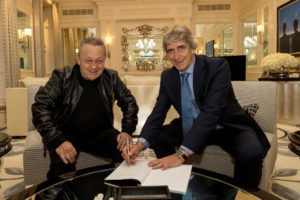 The majority of supporters back the club's summer transfer policy of budgeting £30m plus the proceeds of outbound sales.
With over one thousand Claret and Hugh readers voting in yesterday's poll over 44% said the strategy of spending £30m plus the proceeds of out outbound was the right thing to do. With the sale of Fernandes and Perez yesterday this transfer fund has increased to over £40m and is set to surpass £50m following the sale of Javier Hernandez and Reece Oxford.
A further 31% of readers said whatever keeps Manuel Pellegrini happy.
Nearly 14% said holding on to our best players would be enough while 10% want us to splash out £100m or more
Less than 1% opted for a bunch of freebies and cheap deals.
Full Results: 1,047 Votes Spending £30m plus the proceeds of outbound sales wisely 461 (44.03%) Whatever keeps Pellegrini happy 328 (31.33%) Keeping our best players 143 (13.66%) Spending £100m or more 105 (10.03%)  A bunch of freebies and cheap deals (10) 0.96%