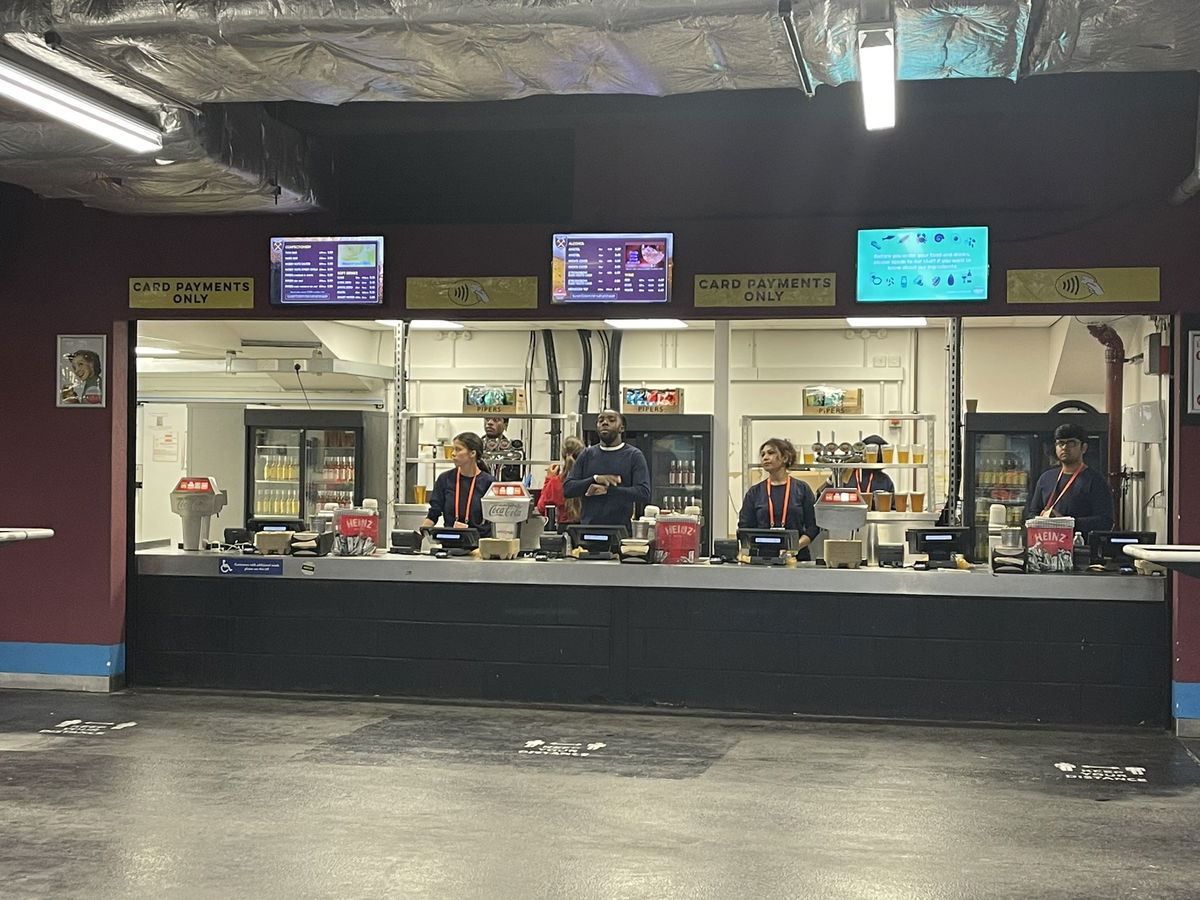 Many West Ham supporters boycotted London stadium concession stands selling beer, food and drink last night with many empty before kick-off and just before halftime.
Bars were forced to pour away pre-poured pints as demand drastically dropped last night as West Ham beat Viborg 3-1 in the Europa Conference league.
The cost of the cheapest beer, Amstel, dropped by just 20 pence while other beers dropped by 10 pence but it was not enough for many supporters who voted with their feet.
Attendance was drastically down last night with only 30,000 tickets sold but the real test will be on Sunday when the Hammers play Brighton to see how many Hammers will continue to boycott the ridiculously high prices of food and drink at the stadium.
Yesterday West Ham took the unusual step of releasing a statement threatening to sue operators London Stadium 185 unless prices dropped to the mean average of Chelsea, Spurs and Arsenal as it is protected by our concessionaire agreement signed in 2013.
As we revealed earlier this week on Claret and Hugh, West Ham makes next to nothing from catering revenue from the London Stadium