T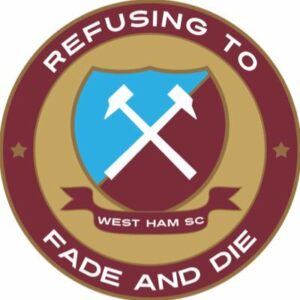 he West Ham United Official Supporters' Club has written to existing members tonight to extend their membership for free until May 2021.
The email to members read: 'The Committee has decided that, with the continuing uncertainty surrounding when we will be allowed to attend matches, we will extend all memberships for free until the end of the 2020/21 season.
With five home games left in 2019/20 and the probability of a significant delay to allowing fans to attend games next season we could end up missing most of a whole season.  We recognise your fantastic support since the new Committee took over the running of the Supporters' Club so we feel it is only right to simply extend existing memberships until a date where we should have some clarity on the future.
Of course, we do need funds to continue running the club and rely on membership fees to cover some of our costs so once we know that we can start running our Matchday bar again we will ask members to make a voluntary donation to cover whatever remains of the season. It will be completely voluntary though but we know from feedback already received that members would be happy to simply renew for next season anyway and would like to make a donation so we will give everyone the opportunity to do so.
Any Junior Hammers who reach their 18th birthday prior to 31 May 2021 will be automatically upgraded to an Adult membership for no charge and will obviously still receive their free 18th birthday drink voucher albeit we don't yet know when they will be able to cash it in!
Please keep looking out for each other, especially those in the vulnerable categories, and take care of yourselves!
We can't wait to see you at the Matchday Bar as soon as possible!"
The 70-year-old organisation shut their Castle Street clubhouse in 2017 due to health and safety concerns and opened a match day bar at Stour Space.
The beginning of this season they moved to the upstairs Last Drop bar (previously called the Podium bar) close to the London Stadium.