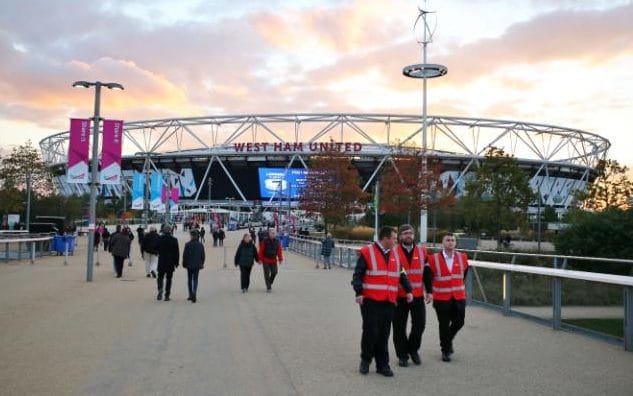 A strong decline in coronavirus infections across England since January could allow West Ham supporters back in the London Stadium before the season ends in May. Imperial College London's React study found infections have dropped by two-thirds across England since lockdown began, with an 80% fall in London.
It comes as Prime Minister Boris Johnson prepares to receive new data on the effect of vaccines on the spread of coronavirus, ahead of Monday's publication of a roadmap to easing lockdown in England with nearly 16 million receiving their first dose of the vaccine.
Whitehall officials have drawn up a timetable to help work out the return out of lockdown.
This suggests a desire to reopen rapidly in the weeks after schools readmit most children next month on 8th March.
The leaked blueprint suggests that students in higher education and further education could be back in mid-April, and non-essential shops will reopen at the same time. Then, in late April, hospitality venues, hotels, leisure facilities and some sporting venues will open their doors.
Entertainment venues and more sporting facilities including football stadia are scheduled to follow in early May.
It has been almost a year that West Ham supporters have attended a football game on mass when the Hammers beat Southampton at the London Stadium in late February last year. Two thousand supporters chosen by a ballot watched the Manchester United game in early December last year.
The Hammers have two home games in May with Everton visiting on 8th May and the last game of the season against Southampton on 23rd May.
While social distancing will still in place we could see thousands of fans back for these two games.