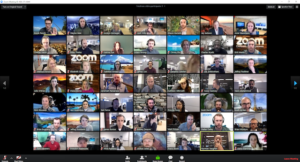 With the news that the Premier League are unlikely to follow the German fan model by using cardboard cutouts, one West Ham supporter has come up with a novel technology solution to represent fans at the London Stadium when the Hammers play behind closed doors in June.
West Ham has long boasted having some of the largest stadium TV screens in Europe and Moore Than Just A Podcast presenter Nigel Kahn thinks season ticket holders could Zoom video conference directly to the big screens while the game was played.
The Zoom video platform allows up to one thousand simultaneous connections and that could allow up to two thousand live video streams of supporters to bee shown live with one thousand fans on each screen.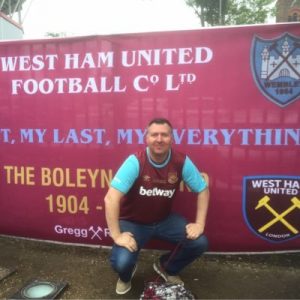 Speaking to Claret and Hugh this evening, Nigel Kahn said 'Football without fans is nothing so why not bring as many as possible into the stadium for players to see on the big screens. We could show the players support even though we're not there we are behind them visually and audibly in person'.