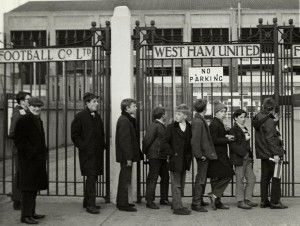 Supporters continue to face various ticketing challenges under the new Ticketmaster system bought in to replace See Tickets for the move to the London Stadium.
Some supporters claim they have still not received their paper tickets for the Europa league match this Thursday or the Betway Cup game on Sunday. Some supporters say the tickets have been sent to old addresses while others have received their paper tickets twice in two separate envelopes.  One supporter told us he received another supporters ticket by mistake.
Fans calling the 0303 post ticket sales telephone number and waiting up to 45 minutes today for an answer have been told they can go to the ticket office on Thursday to get their ticket reprinted but with hundreds in a similar position that queue could run into many hundreds on Thursday evening and be reminiscent of the queues at the Boleyn ground ticket office.
The ticket office are checking whether they can activate the print at home functionality but those who have used that new functionality for the Bournemouth Premier League game have complained they are charged £2 extra in addition to their ticket booking fee for the privilege of printing at home even it must save the club and their ticket partner money from not printing and posting a paper ticket.
Season ticket holders are still waiting for their welcome packs and access cards despite being told they were posted out last week.