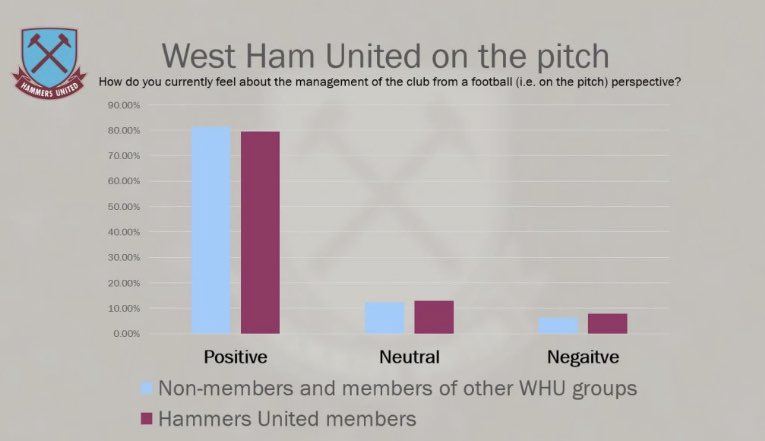 Supporters' group Hammers United have published their long-awaited results revealing that a total of 5,330 took the online survey. The group say 43.22% of those completing the survey were members suggesting 2,303  of their 18,000 members answered questions about the club, listing their priorities for change.
The survey closed on 27th December last year and 51.61% of those who replied were not members of any FSA affiliated group.
80.48% of West Ham United supporters reported feeling positive or very positive about the management of the Club from a football perspective.
Supporters were asked to select their top three priorities in terms of the issues they would like to see the Independent Supporters Committee tackle, in the short term.
Hammers United say the results will be discussed with West Ham in a structured dialogue meeting consisting of Hammers United committee members, club staff and at least one board member.
You can read the results of the survey
here
or watch the video below hosted by Gonzo with Hammers United committee member Andy Byrne.