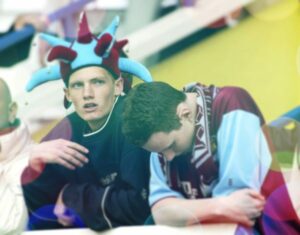 Over 54% of 1,563 Claret and Hugh readers taking part in yesterday's poll believe that West Ham will survive the drop this season with the remaining 46% saying we will be relegated.
West Ham have 23 points from 23 games with 15 games remaining. If they carry on a point average per game they will not reach the magic 40 points which usually guarantees safety in the Premier League.
The Hammers have been relegated twice since the Premier League was formed in 1992. Once in the 2002/2003 season they they famously finished 18th on 42 points with a good team when 44 points was need for safety that year and more recently in the 2010/2011 under Avram Grant when West Ham finished 20th on 33 points when 40 points was needed to be safe.
Outside the Premier League West Ham have been relegated a further four times from the top flight division.
1931/1932 finished 22nd in Division 1 (31 points) 1977/1978 finished 20th in Division 1 (32 points) 1988/1989 finished 19th in Division 1 (38 points) 1991/1992 finished 22nd in Division 1 (38 points)