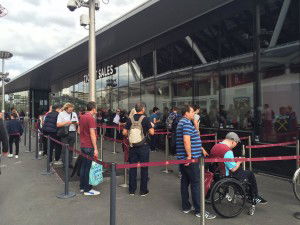 West Ham season ticket holders will today learn the details about season ticket refunds.
The club released a statement about their policy advising that all would be entitled to a choice of refunds or a credit against next season's ticket and that season ticket prices would be frozen if West Ham stayed in the Premier League.
Yesterday West Ham updated supporters with a new statement saying:
"Now a proposed date for the restart of the 2019/20 Premier League season has been provisionally agreed and it's been confirmed that, due to COVID-19, these games will take place without supporters present, the Club will again directly contact fans by email over the coming days with information regarding the credits and refunds process for Season Ticket Holders, Club London Members and match tickets respectively.
We would also like to reiterate to our supporters that they remain firmly at the heart of everything we do and the Club will do everything possible to ensure our players still feel their loyal and passionate support as we look to complete the 2019/20 season and climb the table."
The club are expected to email season ticket holders very soon as they did last week before an announcement is posted on WHUFC.com
West Ham is yet to announce renewal details for next season but that is unlikely to come soon as it is impossible to predict which division we will be in and whether next season will also start behind closed doors.  General season ticket holders could be due around £6m in refunds for the remaining five home games while Club London members and match day sponsors could be due another £4m in refunds taking the total liability to £10m.
With serious cash flow problems, the club will be hoping many decide to support the club by using the credit option against next season's ticket.