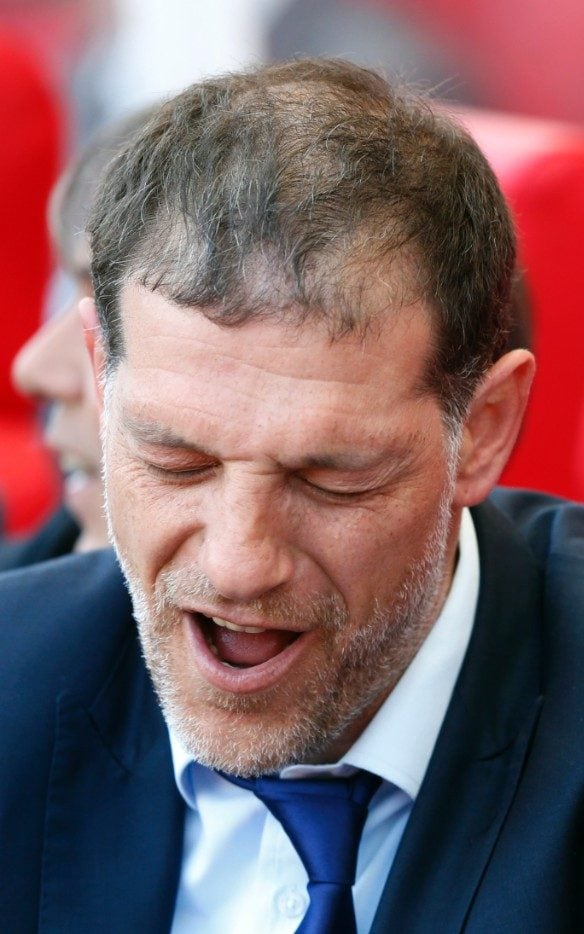 Fiery Slaven Bilic has joked that he had to visit IKEA after smashing furniture during some team-talks.
Having all but lifted the threat of relegation he explained there has sometimes been carnage in the dressing room this season.
He said: "I've had my moments, yes." and laughed: "We have to go to IKEA."
Explaining his team-talks, Bilic added: "Everything I do, whether before a game or half-time, I do it deliberately.
"Even if I want to smash a table a little bit or whatever, you do it with a plan. I don't know about passionate. Sometimes they are calm, sometimes they are less calm. But that's the way I do it.
"It is now more relaxed, but in a positive way. You want your players on their toes, you want them to feel the pressure. Of course, you don't want them to be anxious, you want them to be relaxed and motivated."
"I have a big belief in this team. You need big belief in the Premier League," he said.
"Every time we really needed it, we delivered. And most of those games we kept a clean sheet. We bonded as a team and everything. To get that is the key for every team in the world."
Jermain Defoe may be the main threat to his former club today but is yet to score against us in three appearances for Sunderland.
And admitting we had tried to sign him in the winter Slav said: "He had signed a contract and he wants to help the club. Basically, it was Sunderland who said no.
"We pushed, we tried, but as soon as they said no, that was it."