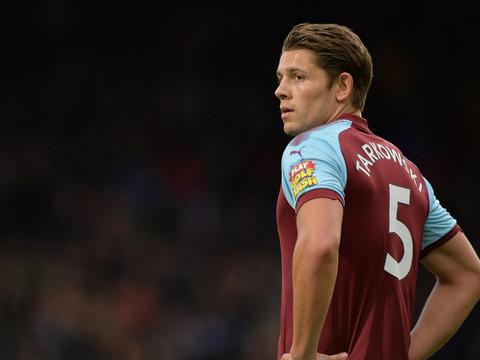 I kept half an eye on James Tarkowski this afternoon . Remember him?
He was the defender Burnley rated at £50 million whom Moyes was apparently chasing in the summer.
Eventually we pulled out when they rejected £30 million plus extras.
Much later Burnley boss Sean Dyche admitted to talkSPORT there was never any plan to sell the former Oldham and Brentford player.
And that was despite the bloke himself claiming he wouldn't be staying at Turf Moor when his contract ran out because he wanted to play Champions League football and get his England career underway again.
His club and the player himself really did seem to believe he was quite something and Moyes went off and signed Craig Dawson on loan instead.
The chorus of disapproval from those with agendas against both Moyes and the board was exactly what one would have expected.
I opened up by saying that I had kept half an eye on the Burnley central defender today which in fact was all I needed to realise he ain't all that. Not a clue how to handle Mikey.
If he's worth £50 million how much does that make Daws worth – probably about £3 million at the end of the season.
Quite how Burnley failed to accept £30 million plus is beyond me but it's a £3o million bullet I'm delighted we swerved.