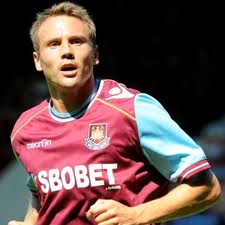 Matt Taylor has pledged the team will pick itself and move on after the disappointment of seeing their unbeaten run come to an end at Everton.
But like the rest of the players he's fed up with the late defeat at the hands of Romelu Lukaku
He said: "It was very disappointing to come away with nothing. We know they are a top team and they were going to have a lot of possession, but we defended relatively well so it was disappointing to lose the game.
He told the official site: "Lukaku scored the goal so he made the difference. He's a big player for them and it's disappointing we didn't get a result, but we're still in a positive frame of mind.
"In possession we weren't as good as we have been, but out of possession I thought we were. We didn't look like conceding and then they've nicked a goal at the end.
"We've got a weekend off next week and we've now got to make sure that we're right to go to Stoke, because they got a great result against Arsenal on Saturday."
"We'll pick ourselves up and move on. There are ten games left in the season and we have to get as many good results as we can to try and stay in the top half."