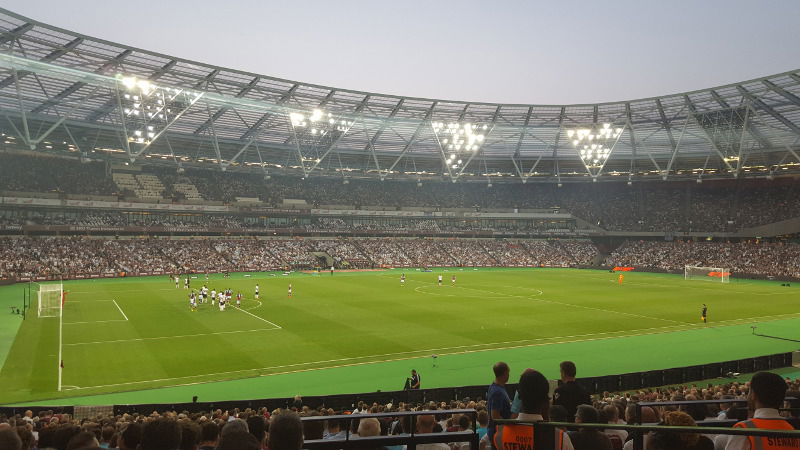 The  London Stadium owners are tonight reported to be closing in on a multi-million pound deal with Vodafone for the naming rights.
The Mail says negotiations between the telecoms giants and London Legacy Development Corporation (LLDC) are at an advanced stage. A six-year agreement is expected after several months of talks.
West Ham are entitled to 50 per cent of the proceeds from naming rights above £4million per year. If sold for £6m a year, it would mean another £1m windfall for the Premier League club.
No deal has yet been signed but an announcement may be made before the end of the Premier League season in May.
The naming rights for the 66,000-seater stadium have been up for sale for some time under the LLDC.
The London Stadium has had its issues this season with violence having marred matches but insiders at West Ham feel fans have started to settle in to their new home.