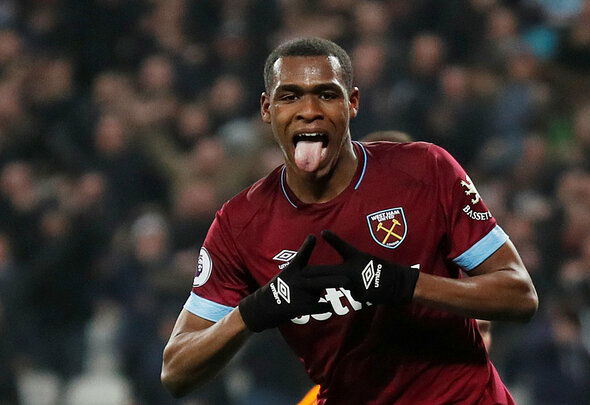 It was poor first half at St James Park and West Ham were punished by individual mistakes but the team made up for it in the second half.
Somehow in a matter of seconds, West Ham conceded a crazy own goal and saw Craig Dawson sent off. It was all entirely self-inflicted as Dawson gave the ball away to Allan Saint-Maximin, then lunged in dangerously in an attempt to win it back. However Saint-Maximin set off on a  run towards West Ham's goal – shot – and just when it looked like Diop and/or Lukasz Fabiański was going to stop the goal, the defender spun on the ball and put it into his own net.
That left West Ham a goal and a man down. Clearly shaken up by the crazy turn of events, West Ham then conceded a second goal before half-time as Fabianski inexplicably dropped the ball and Joelinton scored. A rare mistake by the stop stopper.
The West Ham of old would have given up but the plucky Ten men Hammers came back in the second half to try to make good on their disastrous first half.
Making light of their numerical disadvantage, the Hammers displayed excellent character and perhaps deserved a point.
Jarrod Bowen, Lingard and Vladimir Coufal all had chances at goal before Diop headed in to make up his own goal.
Jesse Lingard registered his eighth goal for the Hammers and for a moment it seemed as though there would be some reward for West Ham's second-half dominance.
As someone reminded me recently, goals are fun and in the last four West Ham games, there have been a total of 21 goals that have entertained many neutral supporters.