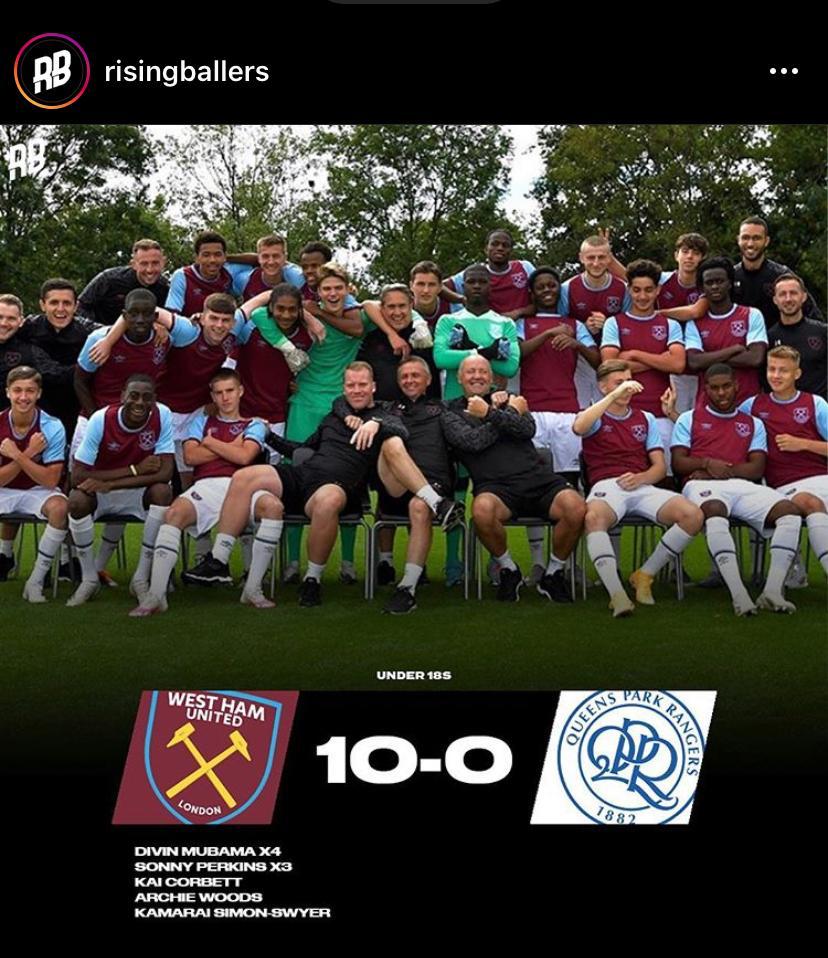 West Ham Under 18's came out the 10-0 winners over QPR at the weekend.
And youngster Divin Mubama bagged four goals with Soony Perkins wwighing in with a hat trick.
Kai Corbett, Archie Woods and Kamarai Simon-Swyer grabbed the other goals.
The Academy Under 18's are unbeaten in their pre-season fixtures.
The Under 23's are also unbeaten after the 3- 2 win over Maidenhead United 3-2 at the weekend thanks to a double from Mesaque Dju and an own goal helped the Hammers complete their fourth consecutive pre-season victory at York Road.
They were previously victorious against QPR 5-0 with a double from Ademipo Odubeko and goals from Harrison Ashby, Olatunji Akinolaand Emmanuel Longelo.
Against Leyton Orient, the under 23's were the 3-1 victors with goals from Mesaque Dju, Dan Kemp and an own goal from Ling.
Their first pre-season friendly against Cambridge United was won 3-2 with West Ham goals from  Sean Jordon Adarkwa, Amadou Diallo and Mesaque Dju