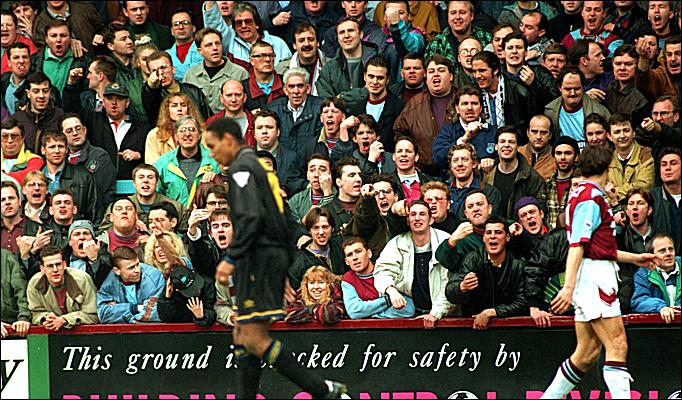 Fans' frustrations are starting to spill over at The Boleyn
Sam Allardyce's West Ham United future is still in the balance as the club approaches it's last three critical games of the season.
Defeat at West Bromwich Albion this weekend could see fan fury erupt in a big way as serious anxieties over the hardline manager's tactical approach continues to trouble them in a big way.
Although there is no indication at this stage how a poll – organised jointly by eleven Hammers websites –  is leaning  the fact that over 8,000 have voted in 24 hours appears very significant.
There is no question that the repercussions from two matches – against Hull City and Crystal Palace, where the team and manager were booed off at full time,-  is concentrating minds inside the club.
And were the team's losing run extend to four against Albion, with only games against Tottenham Hotspur and Manchester City to come, the last few weeks of the campaign could be considerably worse than anything experienced so far.
It would also leave the owners with a massive decision to make at the end of the campaign over whether or not to stick with Allardyce.
Speaking exclusively to ClaretandHugh a club source said: "It's an uncomfortable atmosphere at the moment brought on more by the obvious worries of the fans as well as the club not being quite  safe.
"We've had booing on the terraces and now a very big poll organised. Of course it's a worrying scenario at a time when all our efforts should be concentrated on winning games.
"However, no decisions will be made on anything until the season is over and the club sits down and holds it usual annual review."