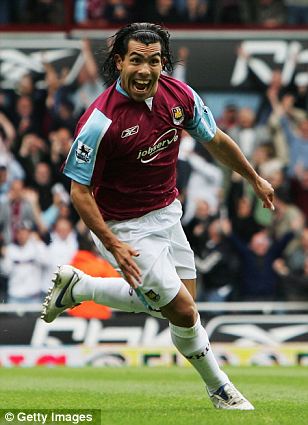 Carlos Tevez will not be returning to West Ham despite the club making a staggering bid to make it happen.
The Argentine striker would have become the highest-paid player in our history but co chairman David Sullivan revealed: "All this business 'I love West Ham.' Well, it's 'I love West Ham but only if they give me 250 grand a week.'
Sullivan offered the former hero a contract worth £150,000-a-week PLUS bonuses to rejoin them from Boca Juniors.
He said: " "I actually offered him 150 grand a week to come back plus bonuses. I thought that was an incredible offer for someone who loves West Ham.
"It was also a huge gamble for us because he's 33 now and hasn't done it in South America."
But the star still hero-worshipped by West Ham fans after his goals saved them from relegation in 2007 – wanted a whopping £250,000 a week.