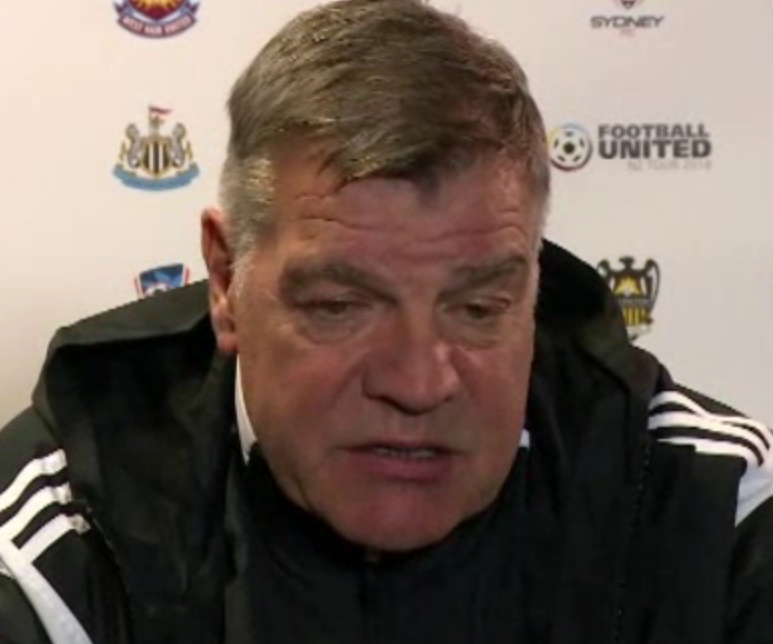 There will be those tonight who will be waiting for the opportunity to throw as much abuse as possible at those who believe Sam Allardyce is past his West Ham sell-by date.
This won't take long but it needs saying! His day is done. In fact it was done last summer but because of the cost of getting rid of him the owners decided against doing so.
That was a mistake and there must not be another by the Daves at the end of this season. A defeat by Leicester City is not acceptable in any circumstances.
Last weekend Sam Allardyce was celebrating an ugly 88th minute win over Sunderland as a turning point. It was, we hit a new low!
With a couple of exceptions we had out strongest team on the pitch yet at times we looked like an outfit that was already thinking of where they may spend their summer holidays.
Sam himself in his after match quotes said "We weren't good enough." Now that really is some admission given he's the boss!
To argue that Leicester City had more to play for isn't good enough. Man for man it's clear we are the better side yet there was a lethargy and lack of hunger at times which certainly wasn't shared by Leicester.
Let me make it clear that I was delighted with Mr Allardyce's early efforts in bringing us back from the Championship and of stabilising us as a Premier League club.
I'm honestly grateful that he has laid strong foundations for whoever comes next to build on – but somebody must come and as quickly as possible because this is now unbearable for everybody associated with the club and that probably includes the the manager himself.
Nothing is forever. Time to move on. We need an entirwely new and fresh approach. Oh, and by the way, to anybody considering telling me this suits mine and the website's agenda a quiet word.
Some of us have seen this team through the leanest of times over 50 years but remain Irons to our backbone.
We bleed for this club and our loyalty remained – even through the Roeder years – and those under Ron Greenwood when we had some horrible results runs.
I close this on a personal note without I hope causing offence to anybody although on this particular subject I understand it's hard not to.
Don't ever say it. There is a limit to tolerance on some occasions! This is one of them.