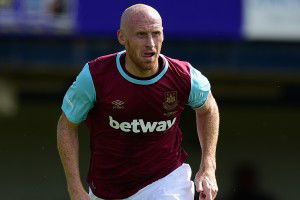 So the club has confirmed that Ginge is on his way!
It's now been made official on the club website with the usual kind words we've all been used to reading down the years as great player after great player heads towards the sunset.
The circumstances surrounding Ginge are no different to those who stirred the emotions when the likes of Bobby, Bonzo, Sir Trev and all the rest came to the end of their magnificent careers.
It's a terrible shame to see wonderful servants finishing as the clock catches up and their race is finally run – Ginge ran his brilliantly.
There has been a lot of noise – indeed a petition has been organised – to ensure the man gets a testimonial but there are two perfectly acceptable reasons why Ginge may feel that's not the right way to go.
Firstly the Inland Revenue has made it clear such a game would attract tax given the ten years was achieved over two spells and in a double whammy, the cost of hiring the stadium could prove very prohibitive.
There's another reason. In the old days testies were handed out to give the well underpaid players a nice little windfall at the end of their careers.
But first team Premier League  squad members are generally earning in excess of £40,000 a week and their futures these days are well and truly looked after. You may remember Mark Noble gave all his proceeds to charity.
It would be nice to have a proper way of saying goodbye and a match of some sort would give us all that opportunity but that is a decision for Ginge and his event to organise.
In the meantime a huge and heartfelt 'thank you' to a wonderful servant.