ClaretandHugh followers at
https://www.facebook.com/groups/363174467150521
/ have given their view on yesterday's draw at Stamford Bridge and ref Robert Madley in particular after the home side were awarded a late pealty which got them out of jail.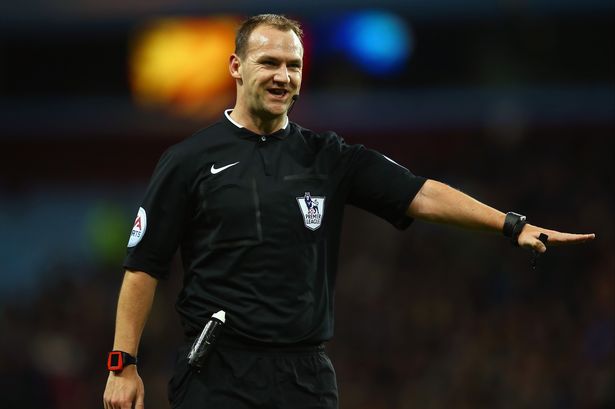 O I hope Fabregas gets a right hander for all of his whinging and cheating
O Glad there's no swearing on this forum. I have av a few words in my head 4 the ref. I will just say, inept,useless person.
O Shame Chelsea had 12 men to day absolutely shocking ref
O I hope we'll have some good luck in the FA CUP. Nothing new about cheating Chelsea.
O We played some very good football though which bodes well for the rest of the season so take heart all were still here and fighting fit  
Time for video evidence me thinks, I've watched it 20 times from all angles at work and that was not a pen!
O A multimillion pound business and we still have terrible referees giving terrible decisions, should make him come out and apologise for not doing his job properly
O Thing is , he will still be doing a top match next week. Wrong
O 
It just goes to show how far we've come this season though, the fact that teams have to cheat to get something from a game against us and were gutted to only take a point!
O 
We never get penalties and yet we've only got to look at somebody in and around our box and we concede one. When you think about our injuries and lack of calls this year it makes our achievements even more remarkable. It's no accident that Leicester have the most penalties awarded and the best injury record. It helps A LOT.
O Did it to themselves…to cavalier going forward after taking lead in both halves…
O It shows how far we've come when match reports state things like:
"….. Chelsea earned a point to frustrate West Ham's Champions League ambitions."
LOVE IT!!!!

grin emoticon
O It wasn't even a foul he clipped his own leg
O BBC- " Referee Robert Madley pointed to the spot, but replays appeared to show that rather than being clipped by Antonio, the midfielder tripped over his own feet. In addition, Antonio – who had scored in each of his previous three league matches – appeared to be outside the box when Loftus-Cheek went down."