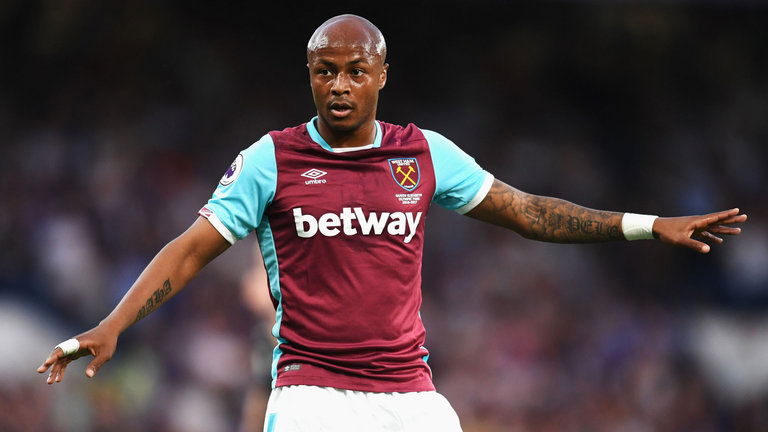 By Hugh Southon
Spurs 2 West Ham United 3
Some of us who have been around for a while sat, smiled and remembered: 'That was so West Ham.'
When everything is fading and dying up they come, as they so often have, with one of the most stunning and remarkable nights under the lights and that it was the north London mob who got heir arses spanked under theirs made it soooo much better.
This was incredible, remarkable – oh pick your own word. It was a night when dreams are made and another Wembley visit and Final victory becomes more than a hope. After this it could almost be a probability.
Two goals down from Sissoko and Dele at half time and back come the Irons with two from the most maligned footballer in the club – Andre Ayewand a winner from the long forgotten defender Angelo Ogbonna.
Honestly, it it doesn't get anymore Irons than that; ridiculous footballing lunacy at its most divine. It's why some of have never gone showboating and supporting those so called aristocratic money bags outfit.
West Ham tonight owned our souls again with the most disastrous of first halves followed by a second of epic attacking and defending qualities.
Two goals from Ayew inside second half minutes put us all square before Ogbonna towered above the Spurs defence to thud home a headed winner.
Oh my God how could we have expected any of that but we needed to survive a battering at the back and we did with a tremendous contribution from young Declan Rice who got his head on every ball in that mattered .
The team gave us everything in that 45 minutes as they learned to win again and if I was a boozer I'd have sunk ten by now following the final whistle.
A magical night and I'm thrilled for Slaven Bilic – a decent man who finally got a break. Lost the dressing room eh? You're having a laugh!
COYI